Restart
About Us
Contact Us
Articles
Spotlight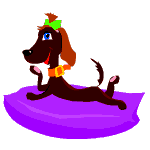 SpotLight
Spotlight articles are written by the PetWise editor based on information provided by pet owners responding to a questionaire provided by the editor. The articles are from the perspective of the pet. Enjoy!
10 Feb 2017 17:38

"I Live in Happy Land" — Bailey
My name is Bailey. I am an 80 lb. Golden Retriever, red hair, brown eyes and a big smile.

Happy Happy am I when taking a walk, going to the beach, fetching my ball, rolling in the grass, catching popcorn on the fly and did I mention fetching. I love to pull paper out of the trash but Mom frowns if she catches me.

I love all people. They give me attention and love even the Groomer and the Doc. I know they are hiding those treats somewhere close by...

The longest trip I have taken was exploring America with my family. We traveled 5,789 miles. I became very efficient at pit stops. I even learned to pee on command. I made it my job to be sure that every bed at each lodging stop was just perfect. We met so many people that I couldn't control my excitement. I just wanted to plant a Big Kiss on their face but all I heard was "Down, Bailey, Down. I guess I get a little carried away.

Happy Happy am I when at the end of the day, when Mom and Dad relax with a glass of wine, I get my treat. Life is Great!!!