wk=33




Time

Monday
Aug 10, 2020
Tuesday
Aug 11, 2020
Wednesday
Aug 12, 2020
Thursday
Aug 13, 2020
Friday
Aug 14, 2020
Saturday
Aug 15, 2020
Sunday
Aug 16, 2020

8a

12p

4p
wk=34




Time

Monday
Aug 17, 2020
Tuesday
Aug 18, 2020
Wednesday
Aug 19, 2020
Thursday
Aug 20, 2020
Friday
Aug 21, 2020
Saturday
Aug 22, 2020
Sunday
Aug 23, 2020

8a

12p

4p
wk=35




Time

Monday
Aug 24, 2020
Tuesday
Aug 25, 2020
Wednesday
Aug 26, 2020
Thursday
Aug 27, 2020
Friday
Aug 28, 2020
Saturday
Aug 29, 2020
Sunday
Aug 30, 2020

8a

12p

4p
wk=36




Time

Monday
Aug 31, 2020
Tuesday
Sep 01, 2020
Wednesday
Sep 02, 2020
Thursday
Sep 03, 2020
Friday
Sep 04, 2020
Saturday
Sep 05, 2020
Sunday
Sep 06, 2020

8a

12p

4p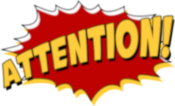 Shop Cleaning next Tuesday Morning
We have our monthly shop cleaning next Tuesday @ 8:00 AM. If you have an hour to spare, we could use your help. Donuts will be provided for all the workers.
Contact Us
All entries are required.
Woodworkers News
22 May 2020 15:28

Reopening the Wood Shop, new procedures
SaddleBrooke Ranch Arts and Technology Center
Wood Shop

In observance of government guidelines and HOA direction, the following procedures for the use of the wood shop will be necessary. If you a ... read full article
13 Mar 2020 07:14

New Policy for Power Sanders
We have seen numerous cases where the life expectance of the sandpaper used on the various power sands is cut short. You may have had the experience of bringing your project to one of the stations on ... read full article
04 Feb 2020 16:58

Membership Meeting schedule for 2020
General Membership Meeting dates for 2020 are listed below. These meetings will be held at 6:00 PM at the Hacienda Club House in the LaMesa room.

July 23, 2020
October 22, 2020 (Annual Meeting)
04 Feb 2020 16:36

2020 Annual Meeting
The date for the Annual SBRWWC Membership is set for October 22,2020. This meeting will take place in the LaHacienda Club House, in the LaMesa room @ 6:00PM. During this meeting, we will elect three ... read full article
03 Dec 2019 14:34

2020 Board of Directors and Advisors
Jeff Hansen, President
Mark Prose, Vice President
Scott Saxon, Secretary
Harvey Goldman, Treasurer
Jay Hall, Director

The following are advisors to the Board:

Ron Gustafson, Training
Dan Ca ... read full article
03 Dec 2019 13:54

2020 Membership/Renewal Dues
The Board of Directors voted to set the 2020 dues for SBRWWC the same as it was last year. 2020 Dues are $100 for the year. If you pay before January 1, 2020, the cost is $90, a 10% savings. On Jan ... read full article
07 Sep 2019 13:59

Updated Planer and Joiner
We have upgraded the cutter heads on both the Joiner and Plane. The new cutter heads cut cleaner and significantly reduce the sound associated with using the machine. As a bonus, maintenance cost wi ... read full article
02 May 2019 10:58

Detail on calendar times.
Exact times for various items on the calendar--

Equipment Orientation: Tuesday 8:00AM - 11:00AM
Thursday 4:00PM - 8:00PM
Cleaning: Starts ... read full article
11 Nov 2018 17:53

Welcome to the News Feed for the SBR WoodWorkers Club
Welcome to the News feed for the SBR WoodWorkers club. We will announce our news here. You can sign up for email notifications to be sent to you when news items are posted here.